ERPA Metallverarbeitung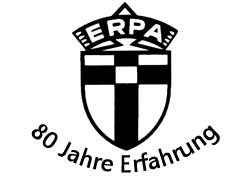 Let us convince you with over 80 years of experience and with our quality.
From Nottuln to New York
-
ERPA is now available in the New Yorker Museum of Modern Art (MoMA)
Since the summer of 2017 you are able to see some of our products in the Museum of Modern Arts (MoMA) in New York. In addition you are able to purchase the products in the MoMA onlline shop. Further information can be found in the following German newspaper article: Westfälischen Nachrichten 02.08.2017.